Homes in Loveland, Colorado
The Front Range city of Loveland is located just south of Fort Collins and north of Longmont. The community rests along the mouth of the Big Thompson River Canyon. Affectionately known as Colorado's Sweetheart City, Loveland boasts an active, rich art scene and engaging educational culture. Famous for its Valentine's Day "love" postage stamp program, Loveland's bronze foundries, numerous galleries and local art scene are equally attractive to art lovers and local artists alike.

Year-round events include the Loveland Fire and Ice Festival and Sculpture in the Park, as well as several fairs and exhibits that contribute to the city's reputation for cultural appreciation.

Loveland is populated by thousands of outdoor enthusiasts who enjoy hiking, fishing, camping, wildlife viewing, and rafting. The city is near the Mariana Butte Natural Area, the Rocky Mountain foothills, Boyd Lake State Park, Rocky Mountain National Park, and Devil's Backbone Open Space. Residents enjoy such pursuits as biking, swimming, horseback riding, hunting, and more. Indoor spectator sports include the Colorado Eagles hockey club at the Budweiser Events Center, plus year-round concerts.

Loveland's pleasingly walkable downtown and Old Town areas are home to an eclectic selection of boutiques, shops, and galleries. The second Friday of each month is dedicated as Night on the Town, a lively party throughout downtown that includes art openings, live music, restaurant specials, and other fun events. Centerra is the region's favorite place for dining, shopping, and entertainment with over 70 specialty shops and restaurants from which to choose. The development's main plaza features seasonal events and walking paths to Chapungu Sculpture Park.

Loveland is one of Colorado's most affordable cities featuring a suburban character with a distinct small-town charm. Colorado State University is nearby in Fort Collins. This exceptional institution of higher learning includes the School of Veterinary Medicine and Animal Science Department, which are among the most highly regarded in the nation.
List of Zipcodes
| Zip Code | Zip Code Name | Zip Code Population |
| --- | --- | --- |
| 80528 | | |
| 80537 | | |
| 80538 | | |
| 80539 | | |
Demographics
| | Zip Code | City | County | State | National |
| --- | --- | --- | --- | --- | --- |
| Population | 4,270 | — | — | 5,759,582 | 331,426,769 |
| Population Density | 49.4 | — | — | 55.5 | 93.8 |
| Percent Male | 49.0% | — | — | 49.0% | 49.0% |
| Percent Female | 51.0% | — | — | 51.0% | 51.0% |
| Median Age | 50.8 | — | — | 40.2 | 39.0 |
| People per Household | 2.6 | — | — | 2.8 | 2.6 |
| Median Household Income | $106,904 | — | — | $115,942 | $61,963 |
| Average Income per Capital | $52,013 | — | — | $50,725 | $33,235 |
Market Data
| | Zip Code | City | County | State | National |
| --- | --- | --- | --- | --- | --- |
| Median Sale Price | $725,000 | — | — | $425,100 | $277,796 |
| Median Age of Home | 37.0 | — | — | 39.0 | 49.0 |
| Homes Owned | 86.0% | — | — | 67.0% | 58.0% |
| Homes Rented | 10.0% | — | — | 23.0% | 31.0% |
| Homes Vacant | 5.0% | — | — | 4.0% | 11.0% |
Market Trend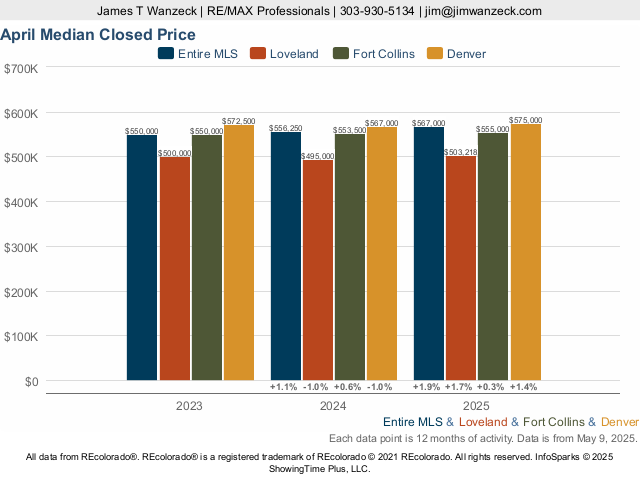 320 properties on market
Contact Us
RE/MAX Professionals
6020 Greenwood Plaza Boulevard
Greenwood Village, CO 80111, USA
Valuation Index
Quality of Life - 90%
Climate & Environment - 75%
Schools & Education - 73%
Safety & Crime - 17%
Walk Score®
Schools & Education
Safety & Crime
Zip Code
City
County
State
National

Violent Crimes

Calculated annually per 100,000 residents

Assault
162.9
—
—
246.3
250.2
Murder
2.2
—
—
3.8
5.0
Rape
70.4
—
—
67.2
42.6
Robbery
123.3
—
—
63.6
81.6

Property Crimes

Calculated annually per 100,000 residents

Burglary
223.7
—
—
348.4
340.5
Theft
360.4
—
—
1,858.3
1,549.5
Motor Vehicle Theft
603.0
—
—
384.0
219.9
Take a photo of this QR code
to keep this website details